Services
As a fast Growing & Dynamic Owner Managed Company, we have the ability to incorporate quick decisions,
to meet the latest industry trends and your unique requirements, remaining a relevant business partner to you.
Firstclass Logistics
,
has the capacity to deliver within the South African landscape on both your current and future freight requirements, to support your initiatives in realising revenue generating growth opportunities. We have a 24 hour managed operations division to ensure your supply chain is uncompromised. This is standard practice in our service to you, to maintain our high quality in delivery and to manage the uncertainties
presented by our operating environment. "On time, Secure and Safe Delivery"
Transportation
We have a varied fleet in excess of 50 vehicles, which continues to expand over time and in line with industry and customer demand.
Our access to sub-contracted vehicles far exceeds the numbers of our own fleet and has to pass the same rigid standards of safety, synonymous with Firstclass Logistics
,
to ensure flexibility, reliability and predictability in our service to you.
We hold our existing partners in very high regard and have taken the responsibility upon ourselves to grow their businesses,
by creating sustainable market opportunities that would not have been possible without our management and resources. We continue to harness these partnerships to ensure that their growth will follow our own.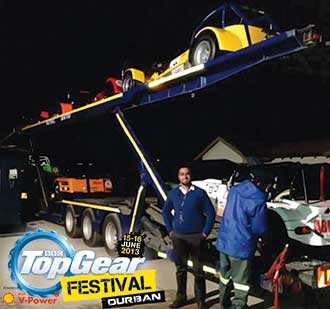 National & Line Haul Road Transportation
>
Transportation of Full Container Loads (FCL's)
>
Transportation of LCLS (Break Bulk/Loose Cargo)
>
Hazardous Transportation
>
Specialized Transportation
>
National Parcel freight network
>
Transportation of Airfreight
>
Contractual Project Management
>
Dedicated Fleet management
>
Out of Gauge Cargo.
Warehousing
>
Licensed bonded warehousing
>
Duty free warehousing
>
Packing of export containers
>
Unpacking of import containers
>
Hazardous/non-hazardous chemical storage
>
Crating, palletising and shrink-wrapping of commodities
>
Storage of FCL'S.
Truck Hire
To commemorate our 10th year anniversary and to support our active drive to being a progressive logistics provider, we have recently included Truck hire to our service portfolio.
>
Short and Long Term Fleet Rental ( Daily , Weekly , Monthly )
>
24 hour Satellite tracked Fleet Security
>
Fleet Maintenance (Preventative and Corrective)
>
Authenticated Staffing for rented fleet
>
Vehicle Insurance.
GET IN TOUCH WITH US
BUSINESS & TENDER ENQUIRIES
Gashan Naidoo
+27 11 826 4417
gashen@fcl-sa.co.za
Amsavanee Naidoo
+27 11 826 4417
amsavanee@fcl-sa.co.za
HR & CAREER ENQUIRIES
Pregasen Govender
+
27
31 569 5207
pregasen@fcl-sa.co.za
HEAD OFFICE –JOHANNESBURG
41 Main Reef Road, Lilianton
Witfield, Boksburg
Tele: +27 11 826 4417
Fax: +27 11 826 4418
DURBAN
6 Bexhill,
453 Windermere Rd
(Lillian Ngoyi Road)
Morningside
Durban
Tele: +27 31 569 5207
Fax: +27 31 303 8146