Sustainability
Firstclass Logistics' commitment to sustaining and enhancing the standard of living in the South African context, goes beyond the freight we move and manage on a daily basis.
It includes a promise to conduct our business with the utmost respect for the world around us; to work in a way that meets the needs of the present without compromising future generations.
We are actively pursuing avenues that will ensure improvements in fuel efficiency through efficient fleet management and good driving practices.
Our conscious attitude & approach to sustainability in terms of "Buying Green, Being Green and Selling Green" will continue to make strides towards our aspirations for a greener business environment.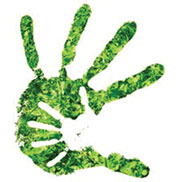 GET IN TOUCH WITH US
BUSINESS & TENDER ENQUIRIES
Gashan Naidoo
+27 11 826 4417
gashen@fcl-sa.co.za
Amsavanee Naidoo
+27 11 826 4417
amsavanee@fcl-sa.co.za
HR & CAREER ENQUIRIES
Pregasen Govender
+
27
31 569 5207
pregasen@fcl-sa.co.za
HEAD OFFICE –JOHANNESBURG
41 Main Reef Road, Lilianton
Witfield, Boksburg
Tele: +27 11 826 4417
Fax: +27 11 826 4418
DURBAN
6 Bexhill,
453 Windermere Rd
(Lillian Ngoyi Road)
Morningside
Durban
Tele: +27 31 569 5207
Fax: +27 31 303 8146